Pirates on the Pride

Click HERE to purchase tickets!
---
YARRR!!!
It's back!  And better than ever!
Join the swaths of swashbucklers who have defended The Pride of the Susquehanna from bands of marauding pirates!  This very popular family cruise has wee lads and lasses dress in their finest pirate outfits and prepare for the battle of the summer!  Expect REAL LIVE PIRATES and a whole lot of water!
But that's not all!  There's pizza to reward the little plunderers in training.  If they successfully ward off the pirates, the captain may even offer prizes and ice cream to the youngsters!
Recommended for youngsters ages 5-13.
Come armed with your finest pirate costume and most trustworthy water gun.  Bring a towel (or three!) and prepare to get WET!
Tickets:  
Adults and children ($29.50) – Includes 2 hour riverboat ride, pizza, a drink, a frozen dessert, and a boatload of pirate fun!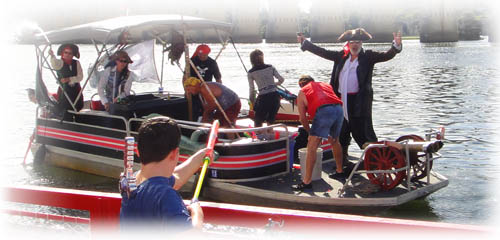 Dates and times for 2019:
If any preferred dates are sold out, join our Waiting List for any openings that appear!
Saturday, June 27 – (5:00pm-7:00pm)
Saturday, July 25 – (5:00pm-7:00pm)
Saturday, August 22 – (5:00pm-7:00pm)
Additional snacks and drinks will be available for purchase from our galley area.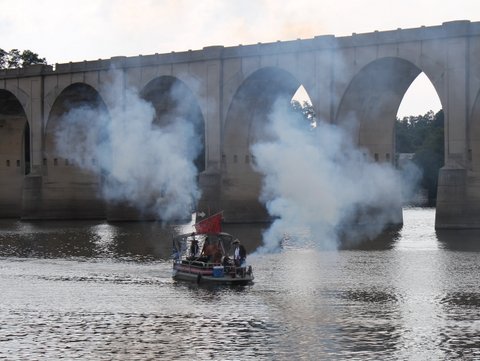 Sponsored by: