The New River School
We're currently working on our calendar of events for 2018. 
Check back soon for dates and times!
In the mean time, you can grab some gift certificates for yourself or loved ones– they're good for any reservations in 2018 or beyond!
---
New for 2018:  Children are FREE!
If any preferred dates are sold out, join our Waiting List for any openings that appear!
Come sail with the Susquehanna River School!  These scenic 75-minute cruises offer unparalleled views of the water and Harrisburg's landmarks.
This unique floating classroom teaches students of all ages about the history and natural wonders of the Susquehanna River and Harrisburg.  Instructors utilize hands-on activities, lectures, games, and more to teach about the importance of our river and the ways we can continue to take care of it.
The River School has been sailing for 19 years now, and students have raved about its unique approach to education.
River School classes are scheduled each Saturday morning during the summer at 10:00am.
Tickets: $15 for adults, FREE for children 12 and under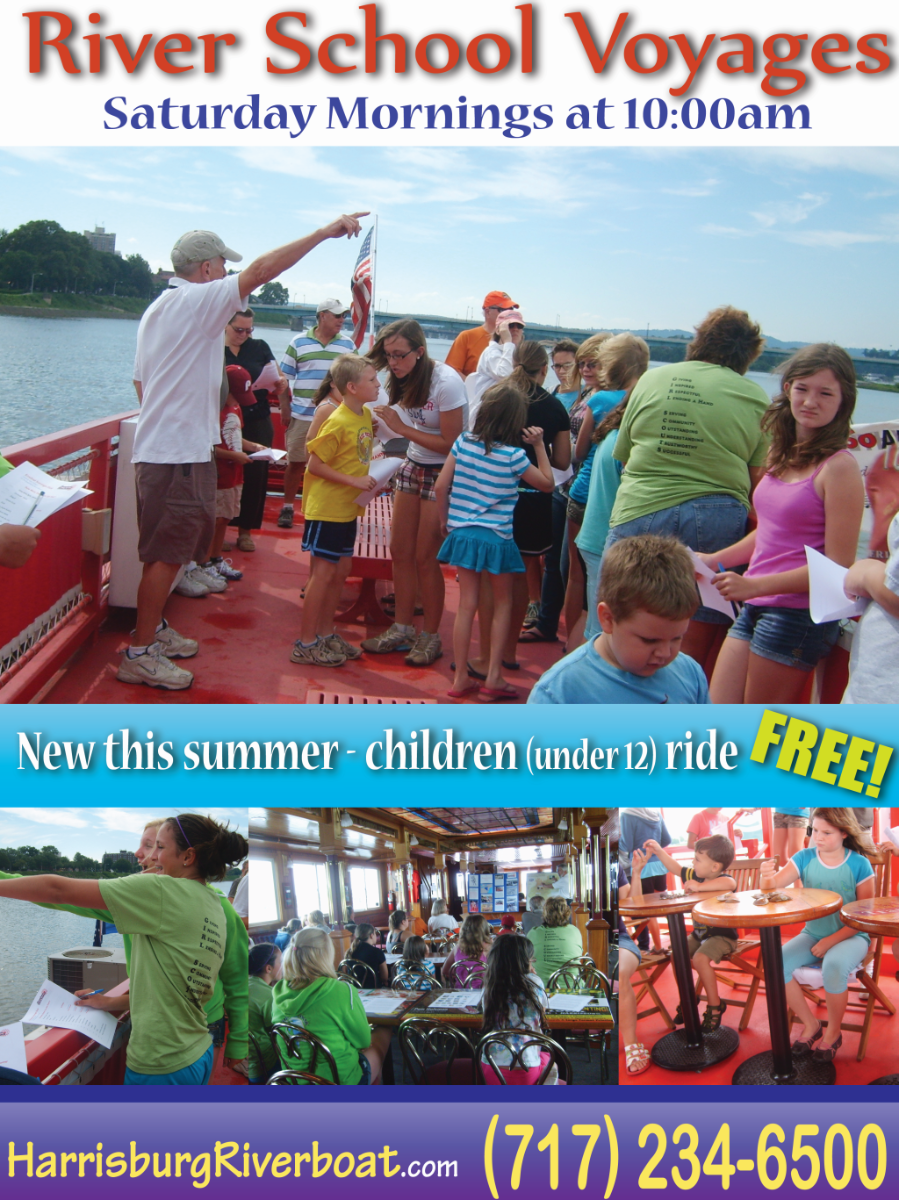 School groups may be able to charter the River School for private lessons any day of the week.  Additional charges may apply for private events.  Contact info@harrisburgriverboat.com or (717) 234-6500 to inquire!