Dinner on the River
We're not yet ready for 2020 reservations–check back soon for dates and times.
Click HERE to be added to our Waiting List so that we can contact you when this event 'goes live!'
In the mean time, you can grab some gift certificates for yourself or loved ones– they're good for any reservations in 2020 or beyond!
---
Take a breathtaking 2-hour cruise along the Susquehanna River while tasting a delicious 3-course dinner. Enjoy the ambiance of our elegant wood, brass, and copper-adorned climate-controlled salon, and listen as the performance of a live musician fills the air.  This classic dinner cruise is a staple for people who want to enjoy the river sights in a unique and memorable way.
Tickets:
Tickets are $49.50, which includes the 2-hour cruise and dinner.
Advance reservations are required for this event.

Dates & Times (2019):
Dinner on the River / Classic Dinner Cruise         
May 24 (6:00 – 8:00pm)
June 7 (6:00 – 8:00pm)
June 21 (6:00 – 8:00pm)
July 19 (6:00 – 8:00pm)
August 3 (6:00 – 8:00pm)
August 16 (6:00 – 8:00pm)
August 30 (6:00 – 8:00pm)
September 6 (6:00 – 8:00pm)
September 20 (6:00 – 8:00pm)
  Fall Foliage Classic Dinner Cruise*:                             
October 6 (5:00 – 7:00pm)
October 13 (5:00 – 7:00pm)
October 20 (5:00 – 7:00pm)
October 27 (5:00 – 7:00pm)
November 2 (5:00 – 7:00pm)
Seasonal Dinner Cruises*
*Denotes different price, time, or menu than Dinner on the River cruises
Entree Choices:
Chicken Marsala in mushroom sauce
Grilled tender-tip beef with caramelized pearl onions and mushrooms
Stuffed Riccotta shells pasta with ricotta cheese and a delightful marinara sauce
All dinners come with a salad, sides, and dessert.  Coffee, tea and water are included.
Bar:
There is a cash bar available for our guests, serving top-shelf beer, wine, and cocktails, as well as soda and other non-alcoholic beverages.

Gratuity:
Your voyage price does not include gratuity for our volunteer servers and bartender.  If you feel they do an outstanding job, we encourage you to tip accordingly.  Your enjoyment is their ultimate goal!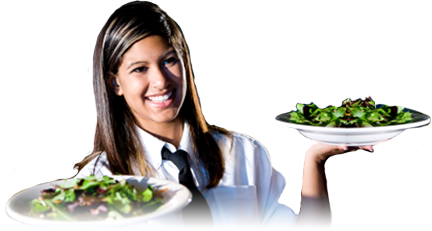 Other Information:
Boarding begins 15 minutes prior to sailing.  The riverboat leaves promptly on time.
The Pride is handicapped and wheelchair accessible.
Restrooms are available onboard.
Advanced reservations required.